I bought an inexpensive electric pickup truck from China (and learned a lot)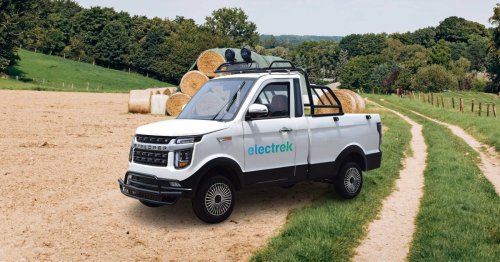 If you're anything like me, you watched the unveiling of the Tesla Cybertruck and the electric Ford F-150 Lightning truck and thought, "Damn, those are pretty cool, but I probably shouldn't drop $40,000-$50,000...
Related articles
Tesla's timeline for its Cybertruck is proving even more tentative than before. Production of the Cybertruck has been delayed again, and Tesla …

The average internal combustion engine (ICE) is estimated to last about 10 years or 200,000 miles before it needs an overhaul or replacement. So, …

10 Things in Tech: Get the latest tech trends & innovations. Charging infrastructure poses a major hurdle for electric-vehicle adoption, and one man found that it represents an even greater difficulty...
Join the flipboard community
Discover, collect, and share stories for all your interests