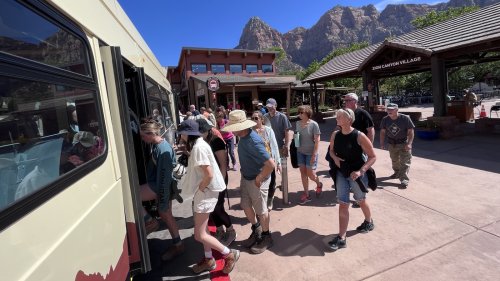 Some states pick up the tab to keep national parks open during federal shutdown
With the possibility of a federal government shutdown on the horizon, the Interior Department is poised to close the gates to the National Parks System, which includes the national parks, monuments, and historic sites across the country. But some state governments are prepared to step up and pay to …
Related articles
The timing of Trump's immunity appeal could dictate whether the election-subversion case goes to a jury before the general-election campaign. Prosecutors are urging a federal judge not to disturb the first trial date former President Donald Trump is facing in his four pending criminal cases, arguing …

Cornell Belcher, Lanhee Chen, Jonathan Martin and Kelly O'Donnell join the Meet the Press roundtable to discuss Sen. Mitt Romney's (R-Utah) interview and the 2024 presidential race.Dec. 10, 2023

Former Vice President Al Gore joins CNN's Jake Tapper to discuss the controversial COP28 global climate summit, as well as threats to democracy here in the United States.
Join the flipboard community
Discover, collect, and share stories for all your interests
Sign up