Anthony Bourdain's 'lieutenant' on finishing his travel guide without him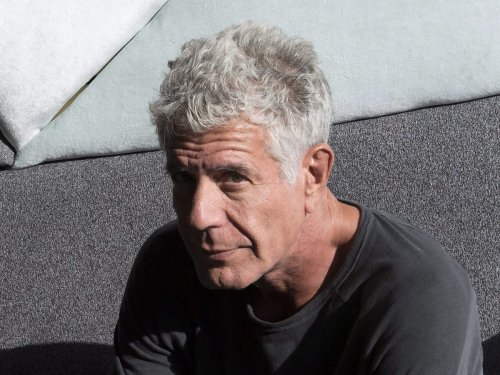 Related articles
dmarge.com - James Booth • 4h

Swanning around the supermarket barefoot. Eating a meat pie for morning tea. Parking your Range Rover like a Pelican. There are a lot of things that …

findery.com • 21h

I am a world traveler and I have been to a lot of churches and in my humble opinion, this is the most beautiful church I have ever seen in my …

Southern Living - Katie Strasberg Rousso • 10h

It's all in the way you roast. When it comes to side dishes, we're no stranger to potatoes around here. Baked potatoes, potatoes au gratin, homemade …

milestomemories.com • 9h

What are some of the common mistakes when visiting Japan that tourists make? Japan is a country where good etiquette is regarded highly. If you don't …

dailymail.co.uk - Scarlet Howes • 5h

Eric Clapton has hit out at 'propaganda' over vaccine safety, claiming he suffered alarming side effects after his Covid jabs. The legendary …

hunker.com - Anna Gragert • 7h

We've all gone to grab potatoes and have noticed strange sprouts growing off of them. And we've all asked ourselves the following question: Are …

SHEfinds.com - Justine Schwartz • 8h

Saturday may be your family's Costco run day, but if you're headed to the bulk store today, take warning. Health experts warn that not everything …

Insider - Erica DePascale • 14h

Growing up, I was often told I was going to "make it" in New York City, and I always believed it was what I wanted. So when I graduated from Temple …

livestrong.com - Brierley Horton, MS, RD • 7h

Food waste is a major issue in the U.S. and it also hits your personal budget. One way to cut down on food waste is to store your food properly. For …

liveandletsfly.com - Matthew Klint • 11h

Here's an interesting issue I want to approach in a very sensitize way. When does a passenger of size (a large or overweight passenger) on an …

tasteofhome.com - Taste of Home • 6h

You'll never need another baked tofu recipe! My version is nice and crispy on the outside while remaining super soft on the inside. —Ralph Jones, San …

The Guardian - Audrey Gillan • 21h

Farmhouse of the Palms 195 in June, farmhouseofthepalms.pt Unless otherwise stated, prices quoted are per night for June 2021 The Beekeepers This artists' retreat offers rustic guest accommodation near...
Join the flipboard community
Discover, collect, and share stories for all your interests