Letters: Heating and car-charging adaptations will cost a household £20,000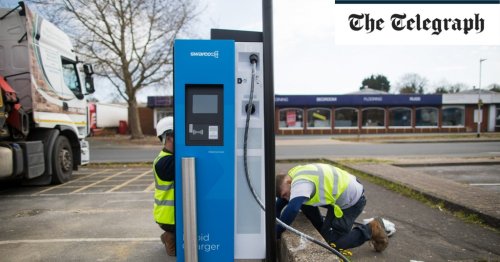 The Telegraph - By Letters to the Editor • 18d
SIR – The Government appears firm in its plan to reduce carbon emissions by 78 per cent by 2035, but the costs and who will pay them are vague. The plan requires huge offshore wind farms, solar panel nuclear...
Join the flipboard community
Discover, collect, and share stories for all your interests
More stories from Energy
The Verge - Justine Calma • 13h

The cyberattack that forced the Colonial Pipeline offline is just one failure to address existing weaknesses and an escalating "ransomware pandemic," experts tell The Verge. That leaves the nation's energy...

Popular Mechanics - By Caroline Delbert • 21h

Scientists are scrambling to neutralize the threat. On April 26, 1986, Reactor No. 4 exploded at the Chernobyl Nuclear Power Plant in Ukraine, causing the worst nuclear accident in history. Now, thirty-five...

TheStreet • 15h

Daniel Roberts, editor in chief of Decrypt, explained the similarities and differences between bitcoin and ethereum in the latest Coffee With Katherine.