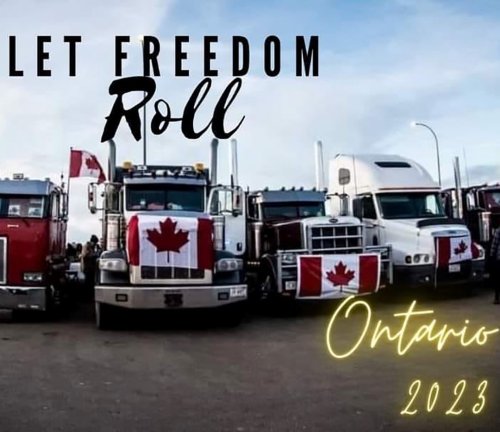 Freedom groups arrive in Ont.: Demand P. M. Trudeau's resignation
They say that the truckers were the victims during the convoy to Ottawa in February 2022.
Related articles
Grammy nominee and 30 Under 30 alum Halsey raked in $50 million in revenue with her new makeup brand about-face. By Alex York Halsey knows that fans don't always know what she looks like—and that's on purpose. In 2015, shortly after she released her first album Badlands, she grew tired of everyone …

Brampton Mayor Patrick Brown has released new numbers suggesting the Ontario government's plan to dissolve Peel Region would cost local taxpayers an extra $1.3-billion over 10 years and require property taxes to rise sharply, particularly in his municipality and in Caledon. The numbers update a 2019 …

Texas Governor Greg Abbott is expected to sign a new bill that gives the state more power to criminalize undocumented migrants in the state.
Join the flipboard community
Discover, collect, and share stories for all your interests
Sign up