Working memory training has the potential to reduce anxiety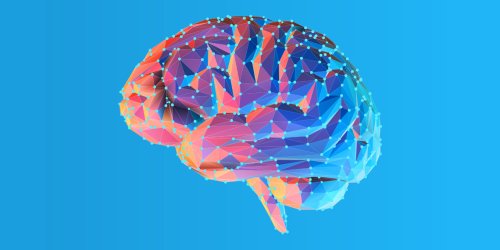 psypost.org - Beth Ellwood • 29d
A recent study explored whether working memory training can reduce anxiety associated with a particular stressor — exam time. While working memory …
Related articles
Eat This, Not That! - William Mayle • 7h

Here's how cognitive reframing—and a healthy does of self-compassion—can help you get things done. According to Timothy A. Pychyl, Ph.D., a professor …

Fast Company - By Michelle Wax • 1d

These simple life tweaks can immediately make your days more joyful, says the founder of the American Happiness Project. In 2019, I traveled to all 50 states to find out how Americans achieve internal...

Woman's World - Claire Gillespie • 1d

Can thyroid problems cause brain fog? Absolutely. In fact, thyroid brain fog is a common symptom of hypothyroidism and may even be one of the first …

CNBC - Kumar Mehta, Contributor • 7h

Humans are not all equal in every way. There are a few individuals who have achieved an unparalleled mastery in their field — and they are what I …

smithsonianmag.com - Tim Vernimmen, Knowable • 12h

When we are young, our skills tend to improve with age and experience. But once we are well into adulthood, it may start to feel as if it's all …

Ladders - Una Dabiero • 13h

Demonstrating emotional intelligence in the workplace is key to greater career success. It can make you seem more charismatic, more successful and …

EatingWell - Karla Walsh • 1d

The saying, "You're only as old as you feel", takes on a whole new meaning, according to this research. Turns out simply feeling younger than you …

someecards.com - Bronwyn Isaac • 3h

Nature has a way of telling us when we're in danger, but it only works if we know the language. The more knowledge you're armed with about nature's …

todayville.com - Duane Rolheiser • 5h

In the millions of articles, opinion pieces, and news stories written about Covid there is one topic that is more important than all the others. It's …

newatlas.com - By Rich Haridy • 15h

Australian researchers have discovered a novel method to treat obesity by directly blocking a receptor within fat cells and speeding up energy …

Eat This, Not That! - William Mayle • 15h

A leading exercise researcher made the strongest case yet for making your walks more challenging. Tom Yates, Ph.D., MSc, BSc, a professor at the UK's …

futurity.org - Samantha Murray-Florida • 1d

Researchers have established, for the first time, a link between specific gut bacteria species and physical manifestations of neurodegenerative …

Popular Mechanics - By Caroline Delbert • 4h

Good luck with that. When you hold a job like Defense Minister of Russia, you presumably have to be bold and think outside the box to protect your country from enemy advances. And with his latest strategic...

First for Women - Angelica Daujotas • 10h

Gray hairs — we all get them eventually. While some may choose to rock the gray locks, others will most likely be frantically typing 'how to get rid …

Fast Company - By Ruth Reader • 12h

New clinical data shows that MDMA-assisted therapy can have a significant impact on PTSD, paving the way for FDA approval and commercialization. Scientists and researchers have long tried to prove that...
Join the flipboard community
Discover, collect, and share stories for all your interests