These GOP Grifters Will Be the Death of This Republic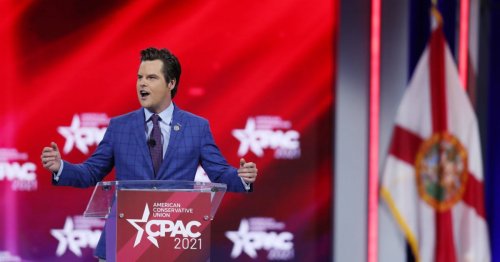 Trump just unleashed an unhinged, barely coherent rant about the possibility President Biden might reveal what was going on in the White House on …
Join the flipboard community
Discover, collect, and share stories for all your interests
Two key planners are talking to investigators and accusing several top anti-LGBTQ Republicans of helping plan the violent attack on democracy. Several …

Dr. Rachel Levine is the first transgender person to hold a Senate-confirmed office. Twitter suspended the account of Rep. Jim Banks, R-Ind., on Saturday after he intentionally misgendered a senior Health...

The Jan. 6 rally that devolved into the violent storming of the U.S. Capitol was planned with the help of more than "a dozen" Republican lawmakers and members of the Trump administration, two of the event's...