Where to find the best chilaquiles for breakfast in Mexico City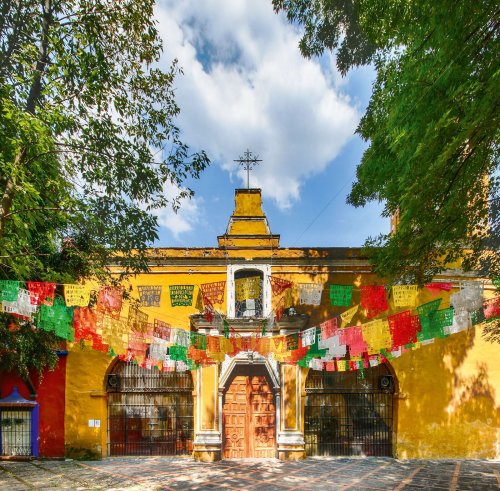 Related articles
FOOD & WINE - Javier Cabral • 7h

We're all about morisqueta, Mexico's unsung rice-bowl hero. In the land of corn, there is a dish where rice is king. It's estimated that the country of Mexico consumes over 1 million and 100 thousand of...

The Kitchn - Rochelle Bilow • 11h

Nobody does butter — sorry, I mean, beurre — like the French. Whether it's the luscious brunch staple hollandaise sauce or a pastry-making technique …

EatingWell • 9h

If you're looking to slim down, these recipes for weight loss are a great place to start. From breakfast to lunch to dinner, these recipes are low in …

healthdigest.com - Maren Epstein • 10h

This healthy breakfast casserole is great served for brunch alongside hash browns and some toast. It's a meal the whole family will love.

12tomatoes.com - Jono Elderton • 7h

Velveting is a popular process in Chinese cooking. It takes an economical cut of meat and tenderizes just before cooking. Stir-fried proteins (like …

Serious Eats • 12h

Fish sauce may not have the sexiest name or the most appealing aroma, but there's a reason why the Southeast Asian liquid seasoning is a staple in pantries around the world. Not only is it a key ingredient...

montrealgazette.com - Julian Armstrong, Special to Montreal Gazette • 7h

A one-pot dish you can make ahead of time and serve with nothing more than a green salad comes with Arab flavours in this easy recipe from The …

Lifehacker - Claire Lower • 1d

Scrambled eggs, as a concept, are very straightforward, but there are endless ways you can tweak them to manipulate their flavor and consistency. I …

mashed.com - Melissa Campana • 14h

Nearly everyone puts a different twist on their egg salad, which is what makes it the great blank canvas of the salad world. Here's one ingredient …

thespruceeats.com - Elaine Lemm • 8h

Enjoy this unusual and surprisingly easy to make dressing. The overriding ingredient here is tahini, a paste made from the grinding of hulled sesame …

Serious Eats • 10h

To make the pickles: Whisk together vinegar and sugar in a small bowl. Place cucumber, carrot, daikon in a jar or container. Pour in enough vinegar and sugar mixture to fully submerge vegetables. Cover...
Join the flipboard community
Discover, collect, and share stories for all your interests