Nanotechnology: Hacking Humans, Its Potential, and Real Risks
Biohacking through NanotechnologyScience fiction has become a reality with recent developments toward biohacking through nanotechnology. Soon, …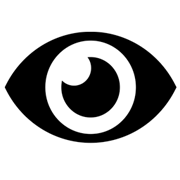 The Futurist flipped this story into The Futurist•36d
Related articles
Be careful of random hotspots with weird names! Connecting to a Wi-Fi hotspot with a specific name can cause your iPhone's Wi-Fi functionality to …

Co-founder of the hacking group LulzSec Hector Xavier Monsegur on Saturday warned that cyberattacks against U.S. infrastructure are going to get "worse exponentially." "We do not have enough people to...

Your phone is full of secrets, whether you think about it that way or not. Would you want just anyone to see your private conversations, swipe through your photos, or open up your emails? Of course, not....
Join the flipboard community
Discover, collect, and share stories for all your interests