This Tomato Basil Orzo Recipe Is Perfect As A Summer Side Or Main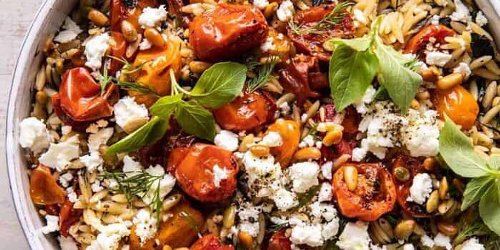 Half Baked Harvest's Tieghan Gerard recently joined Brit on a Teach Me Something New podcast episode all about her best cooking tips. Now, she's sharing her favorite recipes with us, all originally published...
Join the flipboard community
Discover, collect, and share stories for all your interests
More stories from Cheese
Locals and tourists alike agree on the most delicious hot dogs you can find across America. If the mere mention of the word "hot dog" makes your mouth …

From the tools you'll need to a simple no-cook tomato sauce, Miriam Weiskind lays it all out on this week's installment of Chefs at Home. Fresh, homemade pizza can be supremely satisfying, and this week's...

Welcome back to our grocery store snack roundup! The only series that gathers a bunch of random new (and new to us) treats from our local grocery stores (and the internet) in an effort to see if they're...