Merkel refuses to back down as Biden explodes over Russia deal – US threatens punishment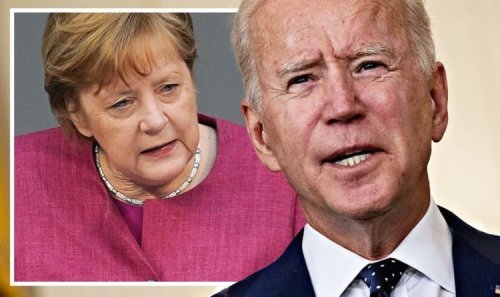 Join the flipboard community
Discover, collect, and share stories for all your interests
Cheddar • 1h

Following an intense exchange between Dr. Fauci and several Republican senators on the current status of the country and the pandemic, Cheddar was joined by Dr. Amesh Adalja, infectious disease specialist...

NBC News - By Jane C. Timm • 4h

Democrats and advocates say the bill is discriminatory and will make voting harder. Arizona will periodically remove infrequent mail voters from the state's ballot list after Republican Gov. Doug Ducey...

CNN - By Chris Cillizza • 10h

(CNN) — In a single sentence on Monday night, Mitt Romney explained why the planned removal of Wyoming Rep. Liz Cheney from her leadership position in the House on Wednesday is such a giant mistake for...