Trump Says He's Been "Open" and "Transparent" Regarding Docs Kept at Mar-a-Lago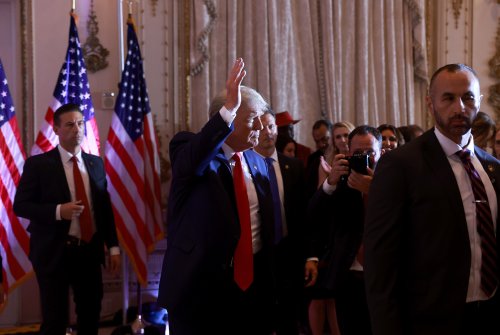 Former President Donald Trump lashed out at Attorney General Merrick Garland on Monday, bizarrely claiming that he's been "open" and "transparent" …
Join the flipboard community
Discover, collect, and share stories for all your interests
Sign up
Lawyers in New York mulled the idea as potential charges were considered against Trump over business records, according to a new "inside account." While prosecutors in New York discussed various possible charges against Donald Trump, they feared they might have to prove he wasn't legally insane to …

It seems these days, Donald Trump is a chaos bomb that keeps creating more drama with each passing second. In fact, Trump faces many serious legal …

Former CIA Director John Brennan and Richard Haas, president of the Council of Foreign Relations, join Meet the Press NOW to explain what is known of the suspected Chinese surveillance balloon flying over America, and analyze what motivations could be behind the act.