Climate change: Growing doubts over chip fat biofuel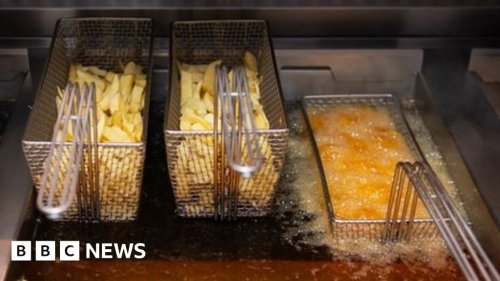 bbc.co.uk - By Matt McGrath • 20d
New research questions the environmental impact of rising imports of used cooking oil (UCO) into the UK and Europe. Chip fat and other oils are considered waste, so when they are used to make biodiesel...
Join the flipboard community
Discover, collect, and share stories for all your interests
More stories from Energy
The Verge - Justine Calma • 12h

The cyberattack that forced the Colonial Pipeline offline is just one failure to address existing weaknesses and an escalating "ransomware pandemic," experts tell The Verge. That leaves the nation's energy...

Popular Mechanics - By Caroline Delbert • 20h

Scientists are scrambling to neutralize the threat. On April 26, 1986, Reactor No. 4 exploded at the Chernobyl Nuclear Power Plant in Ukraine, causing the worst nuclear accident in history. Now, thirty-five...

TheStreet • 14h

Daniel Roberts, editor in chief of Decrypt, explained the similarities and differences between bitcoin and ethereum in the latest Coffee With Katherine.