It was supposed to be a 'quiet little cafe' in Maine. It turned into a culinary phenomenon
A new book, "Finding Freedom in the Lost Kitchen," details the trials and triumphs of the Maine restaurant that has been attracting attention …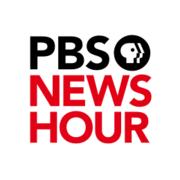 PBS NewsHour flipped this story into Arts•40d
Join the flipboard community
Discover, collect, and share stories for all your interests
Massachusetts doctors say surgery isn't the only option for treating back pain. Little things in your daily routine could make a big difference.

As the U.S. continues to grapple with the effects of the COVID-19 pandemic, one of the non-health burdens that's never seemingly let up, even as the …

In a statement Monday, Town Supervisor Dave Seeley and Police Chief Alan Laird said Sergeant Jason Hughes resigned Friday.