This Pastitsio Recipe Will Be Your Go-To Comfort Food On Chilly Evenings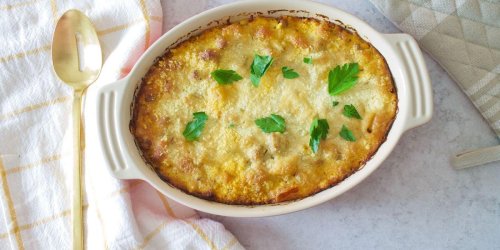 The Mediterranean diet is one of the few eating philosophies that's simultaneously healthy for your body and totally free from restriction and deprivation. The happy coincidence, of course, is that Mediterranean...
Related articles
I love fried rice recipes. Fried rice is a quick and tasty meal that you can make in one pan, serve in one bowl and eat with one utensil. It doesn't …

Bolognese is a rich and creamy sauce, traditionally made using meat, that is usually served over tagliatelle or spaghetti. It's a classic dish that …

When I was a kid, chicken cordon bleu was one of those meals that always felt incredibly fancy. The dish, which literally means "blue ribbon chicken," is typically made by pounding a chicken breast until...
Join the flipboard community
Discover, collect, and share stories for all your interests