Lyrids Meteor Shower 2021: Shooting stars to peak above UK this week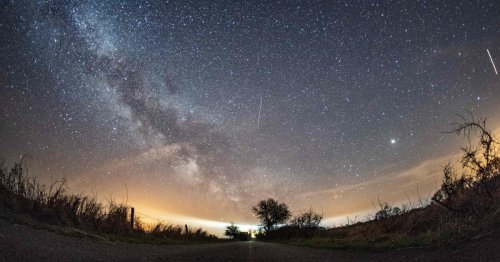 metro.co.uk - Jeff Parsons • 19d
The Lyrids meteor shower will reach its peak this week, filling the night sky above the UK with shooting stars. The Lyrids are the first major meteor …
Join the flipboard community
Discover, collect, and share stories for all your interests
More stories from Space
ScienceAlert - Michelle Starr • 4h

Voyager 1, having spent over 43 years zooming away from Earth since its 1977 launch, is now a very long way away indeed. Its distance from the Sun is …

AccuWeather • 1d

Mike Carroll caught this extraordinary moment on camera early in the morning of May 9 as SpaceX's Falcon 9 rocket flew overhead of Barnegat Light, New Jersey.

Inc Magazine - Minda Zetlin • 17h

In his 'SNL' monologue, the Tesla and SpaceX founder asks, 'Did you think I would be a chill, normal dude?' Elon Musk announced during his monologue on Saturday Night Live that he has Asperger's, a mild...