How to Start (and Run) a Bank That Puts People and Planet Over Profits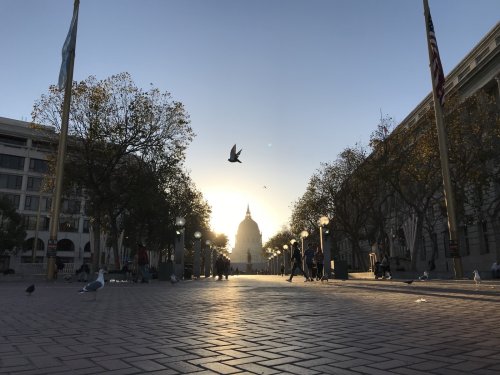 A small bank's enduring legacy begins with the mission-driven question, "Where does your money spend the night?" Published on May 17, 2021 You could …
Related articles
Dear Umbra, Why isn't rooftop solar more highly touted as a climate change solution? I know it's small scale, but it's something that an individual …

Homebuilders face unique challenges as demand for new construction grows sky-high amid material shortages, lifestyle changes, and record low interest …

Could this be the answer to housing shortages? A simple design built with simple, sustainable materials, to any size or shape? Wikkelhouse — it's the …

There are more than 1.4 billion cars in the world today, and that number could double by 2036. If all those cars burn petrol or diesel, the climate …

For Gloria Majiga-Kamoto, her great awakening to plastic pollution started with goats. She was working for a local environmental nongovernmental …

Fulfilling the promise of the energy transition will require more than thrilling breakthroughs in decarbonization. It will also require plenty of unromantic but necessary infrastructure. The shift from...

Adam Neumann's career does not portend a bad future for entrepreneurial ecosystem builders and the road to coworking spaces. As the credits progressed at the end of the Hulu documentary " WeWork: Or the...

The famed farming valleys of California are being swept into what feels like permanent dryness, raising the specter of food inflation. Christine …

PA Images/Paramount Pictures A hedge fund which shorted GameStop stock has been forced to shut down, sparking applause from trading Redditors. In one …

Much of the world's energy is sourced from fossil fuels. However, there are several individuals and companies who have developed inventions to help …

There are many reasons to want to build a new type of garden. Perhaps you need plants that don't grow well in your area. Or maybe you want to live a …

As the demand for EV batteries increases, could lithium be the vital element we need for our electric future? British physicist, oceanographer, and TV presenter Helen Czerski heads to Cornwall, which rich...

Today, RPRE is the only certified B corporation offering renewable energy solutions in Southeast Asia. (Businesses with the accreditation have struck …

Secondhand apparel has gained popularity among shoppers and now, some want the government to give it a boost. Nearly half of consumers — 44% — think …

(CNN) — The planet is drowning in plastic pollution. Plastic has been found on the world's tallest mountain peak and its deepest ocean trench. It's washed up on the shores of Antarctica and on the beaches...
Join the flipboard community
Discover, collect, and share stories for all your interests