The road from Rome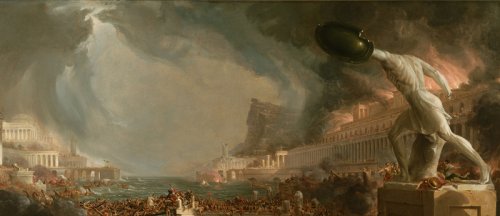 aeon.co - Walter Scheidel • 26d
The fall of the Roman Empire wasn't a tragedy for civilisation. It was a lucky break for humanity as a wholeBy Walter ScheidelRead at Aeon
Related articles
hyperallergic.com - Stephanie McCarter • 1d

Elegiac poetry, with its focus on the personal travails of (often heterosexual) erotic love, flourished in the late first century BCE during the rise …

The Drive - Joseph Trevithick • 3h

Palestinian militant rocket attacks and Israeli retaliatory strikes have already created a worrying cycle of escalation in recent days. Air raid …

Popular Mechanics - By Caroline Delbert • 4h

Good luck with that. When you hold a job like Defense Minister of Russia, you presumably have to be bold and think outside the box to protect your country from enemy advances. And with his latest strategic...
Join the flipboard community
Discover, collect, and share stories for all your interests