First GMO Mosquitoes to Be Released In the Florida Keys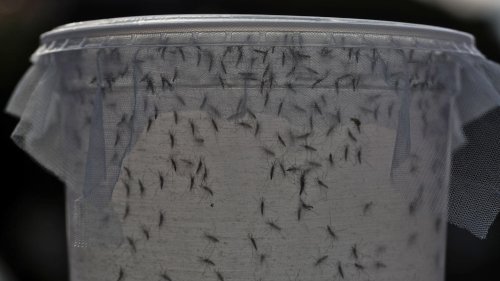 Undark Magazine - Taylor White • 29d
The EPA approved Oxitec's mosquitoes for release this spring. Some scientists and locals want to halt the deployment. This spring, the biotechnology …
Related articles
Popular Mechanics - By Caroline Delbert • 1h

Good luck with that. When you hold a job like Defense Minister of Russia, you presumably have to be bold and think outside the box to protect your country from enemy advances. And with his latest strategic...

todayville.com - Duane Rolheiser • 3h

In the millions of articles, opinion pieces, and news stories written about Covid there is one topic that is more important than all the others. It's …

HuffPost - Ed Mazza • 16h

"And I am out of here," he said. "Screw that." A Florida fisherman's efforts came to an abrupt end when he almost became the catch of the day. Footage posted on YouTube shows 22-year-old Tommy Lee fishing...
Join the flipboard community
Discover, collect, and share stories for all your interests