Woman is forced to carry her stubborn golden retriever home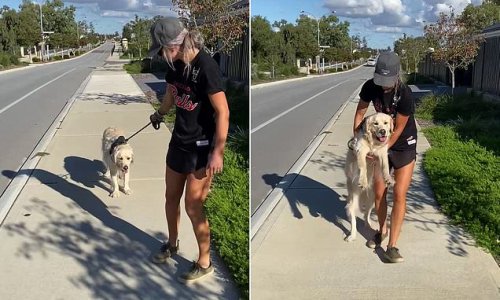 A walk proved to be too much for one stubborn dog who decided it didn't want to go any further, forcing its owner to instead carry the pooch …
What's more patriotic than a golden retriever playing baseball? Every four years, the whole world comes together to witness the greatest athletes of …

Pet owners know that people and animals can have a special bond. Even an ordinary day can be made more joyous with the company of a four-legged friend. Munich-based artist Peijin Yang captures these heartwarming...

With the summer holiday season now fully in swing there's the difficult question over what to do with your beloved pet pooches before you go away. But …
Join the flipboard community
Discover, collect, and share stories for all your interests
Pet owners know that people and animals can have a special bond. Even an ordinary day can be made more joyous with the company of a four-legged friend. Munich-based artist Peijin Yang captures these heartwarming...

What's more patriotic than a golden retriever playing baseball? Every four years, the whole world comes together to witness the greatest athletes of …

A golden retriever from County Westmeath, Ireland, became a TikTok hit thanks to footage of his initially unsure reaction to a new set of boots bought to stop him from slipping.The footage was shot by...