Why is Australia risking everything for tennis?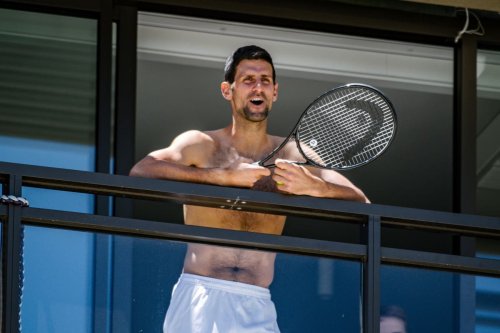 Football", wrote the political commentator George Will, "combines two of the worst things in American life. It is violence punctuated by committee …
Novak Djokovic will leave Tokyo without a singles medal after losing his cool and the match to Pablo Carreno Busta in the battle for bronze. The world …

| USA TODAY TOKYO — World No. 1 Novak Djokovic came to the Olympics trying to add a gold medal to the three Grand Slam titles he's already won this year. Instead, he'll go home without any medal in men's...

TOKYO (AP) — Novak Djokovic came to the Tokyo Olympics aiming for a Golden Slam. He'll leave without a medal and will need some time to recover from a draining performance in extreme conditions that didn't...
Join the flipboard community
Discover, collect, and share stories for all your interests