When will Ontario return to normal? This doctor believes it could be sooner than you think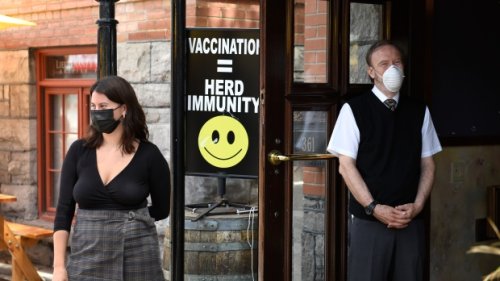 TORONTO -- With Canada set to receive enough supply to fully vaccinate most people by the middle of the summer, many Ontarians are wondering when …
Join the flipboard community
Discover, collect, and share stories for all your interests
Do masks work? And if so, should you reach for an N95, a surgical mask, a cloth mask, or a gaiter? Over the past year and a half, researchers have …

Covid vaccine mandates: Firefighters, many of whom also respond to medical calls as paramedics and EMTs, are protesting vaccine mandates. Officials pushed to have firefighters, who are often emergency...

Staff at Good Shepherd Services are calling to be rehired and are asking for weekly testing as an option.