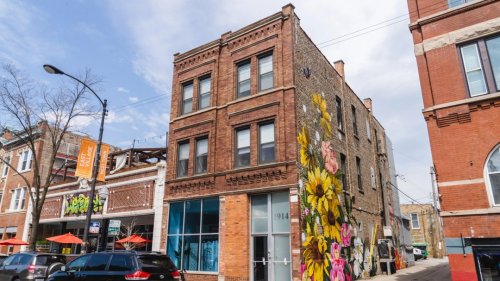 West Town Dispensary Okay Cannabis Eyes March Opening After Years Of Planning, State Delays
WEST TOWN — A long-anticipated recreational pot dispensary co-owned by a former alderperson plans to open by March in West Town. Okay Cannabis, 1914 …
More stories from Cannabis
Several patrons checked themselves into local hospitals after eating the ice cream on March 17 and 18.

This article was originally published on 2Fast4Buds and appears here with permission.Cannabis ruderalis was considered not worth growing for a lot of …

SNOOP Dogg insists he has no worries about his health - despite smoking marijuana every day. The 51-year-old rapper has vowed never to retire from …
Join the flipboard community
Discover, collect, and share stories for all your interests
Sign up
GARY ROWETT is embracing the endurance event that is the Championship and leading Millwall on an unlikely play-off push. Well, it's unlikely from the …

Never try anything new on race day, unless you're Diplo, I guess. Diplo ran the Los Angeles Marathon last weekend, breaking the four-hour mark with Olympian Alexi Pappas by his side, that was impressive enough. The 44-year-old DJ said he hadn't done a proper marathon build in preparation; he was …

A worker for a Chichester charity is aiming to break the marathon world record dressed as a fisherman at the upcoming London Marathon.