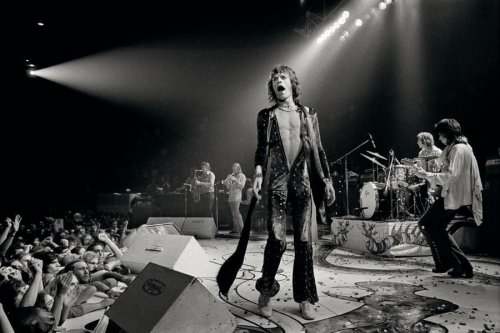 Watch The Rolling Stones performing 'Gimme Shelter' live in 1975
Tue 11 May 2021 6:00, UK The Rolling Stones song 'Gimme Shelter' has provided a special moment in the band's live set for over half a century, always …
"You get lucky sometimes," Keith Richards says of Gimme Shelter, the greatest song he ever wrote. "It was a shitty day. I had nothing better to …

In the new oral history Loaded: The Life (And Afterlife) of the Velvet Underground, veteran culture journalist Dylan Jones gives us swirls of vivid …

Ronnie Wood has invited Prince William to see the Rolling Stones - but the royal is apparently more of a Taylor Swift fan.
Join the flipboard community
Discover, collect, and share stories for all your interests
Sign up
Documentary films are movies that tell a true story with a cinematic edge. Be it a story from history, a personal tale, or an observation of culture, …

Guild members voted in massive numbers, but many concerned over AI still voted against the new agreement negotiated with the AMPTP. Actors are in …

I've worked on Books We Love — NPR's annual, year-end books guide — for a decade, and one of my favorite parts of the process each year is getting a sneak peek at what my co-workers read in their free time. Who's into poetry? Who reads tons of YA? Who's all nonfiction all the time? It's fun to spot …