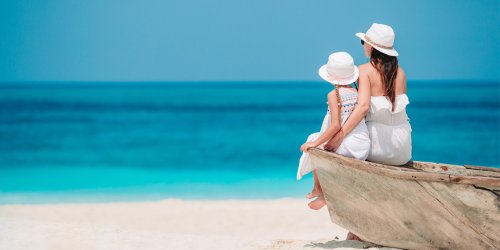 Time spent on rivers, coasts or lakes in childhood may be linked to subjective well-being as an adult, study finds
Results of new research published in the Journal of Environmental Psychology indicate that childhood exposure to "blue spaces" – rivers, lakes, and …
More stories from Nature
Plants make clicking sounds that animals may hear, travel 16 feet, and have now been tuned down for human ears to hear for the first time. Your tomato plant may be crying out for you to water it, but although other animals and plants might hear it, your human ears are deaf to the sound of its …

Those sounds change depending on the plant emitting them and the type and severity of the threat that prompts them, according to the study in …

With a revelation that threatens to ruin some childhood toys or a Jurassic Park rewatch, paleontologists have given one of the most famous dinosaurs a …
Join the flipboard community
Discover, collect, and share stories for all your interests
Sign up
More stories from Wellness
"I miss this," my husband said.Thinking he meant sex, I bristled a little."Crook time," he said. He meant cuddling or laying in the crook of his arm. …

Packed with protein and fiber, these Mediterranean Diet recipes are satisfying and delicious options you'll want to make again and again. Each of …

Sleep is crucial for a healthy mind and body, but almost half of older adults over 60 have poor sleep. Doing this can help.