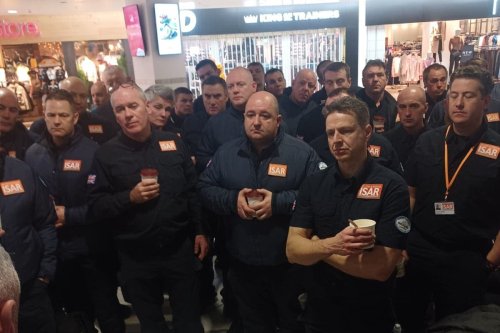 Three British nationals missing after earthquake, Foreign Secretary says
Three British nationals are missing after a huge earthquake in Turkey and Syria. It comes as UK aid charities say reports of the devastation are just …
A petition has been launched to reverse the decision made by officials at Frankfurt City Council to bar Roger Waters' from performing in the …

The United States and other Israeli allies reacted harshly to Israel's repeal of parts of the 2005 Disengagement Law on Monday, with multiple foreign …

Dubai-based company Dake Rechsand, is introducing innovative and sustainable solutions to water scarcity, floods and desert farming in the UAE. This tech could change and aid the survival of entire civilizations. Buzz 60 has more.
Join the flipboard community
Discover, collect, and share stories for all your interests
Sign up
BTC, ethereum and other major cryptocurrencies are currently trading far below their all-time highs—though one influential investor who saw the Covid pandemic coming thinks that could be about to change. The bitcoin price has added around 70% since the beginning of the year as traders brace for a …

A spokesperson for the former president fumed over the fiasco to The Daily Beast, calling the alleged trolls "losers." Donald Trump's call into a …

A beloved CrossFit trainer from Arizona died while saving his wife after she became caught in a rip current earlier this month. According to a GoFundMe page, Damian Walker "gave the ultimate sacrifice" during the rescue on March 3 while the family was visiting Puerto Rico. "He was the spark that lit …