ThinkMarkets plans to disrupt the SA broking industry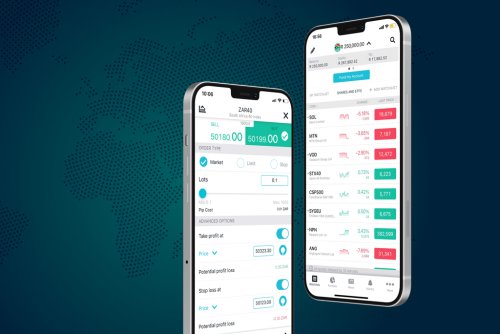 ThinkMarkets is a name to watch. Online has become a huge international business in recent years, particularly over the last year when a new …
More stories from Finance
Senators and representatives typically use their leadership PACs to raise and spend money in support of their own party's candidates. It's a way to …

[July 29, 2021: MIT]Subjectively, getting more sleep seems to provide big benefits: Many people find it gives them increased energy, emotional …

Insider Life: Get the best of real estate, fitness, travel & style. Nearly 1 in 3 home sellers admit to secretly recording home buyers during showings, a new survey found. Thirty percent of sellers said...
Join the flipboard community
Discover, collect, and share stories for all your interests
More stories from Trading
Senators and representatives typically use their leadership PACs to raise and spend money in support of their own party's candidates. It's a way to …

Trading platform INX Limited has secured the world's first SEC-registered blockchain security token. Chief business officer Douglas Borthwick joined Cheddar to break down exactly how the INX token works...

Getting into crypto can feel daunting, but it's easier if you use one of these apps. There has been a flood of cryptocurrency apps created now that …