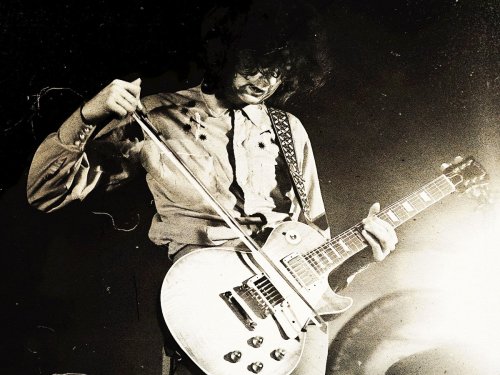 The public will soon be welcomed to Jimmy Page's old haunted mansion
Sun 21 May 2023 10:35, UK Boleskine House, the allegedly haunted Scottish mansion once owned by Led Zeppelin leader and guitarist Jimmy Page, will …
We all have our own favorite guitar hero – that player who first inspired us to pick up a guitar and whose style informed our individual approach to …

"We wanted to be a band that had heavy guitars but also songs with strong melodies and choruses. That's the school I grew up in," Paul Stanley says, …

To be absolutely correct, DADGAD (that's low to high) is not actually an open tuning, rather an altered one. I say this because we do not get a clear …
Join the flipboard community
Discover, collect, and share stories for all your interests
Sign up
Engagingly bleak is the order of the day in this new apocalypse movie Fantastic new sci-fi movie Leave the World Behind has finally landed on Netflix. …

Fri 8 December 2023 22:30, UK When looking back at their career trajectory, it would be hard to imagine a world where the members of Rush don't …

Crowds line Dublin's Pearse Street to sing The Pogue's Fairytale of New York as Shane MacGowan's funeral procession makes its way through the streets of the Irish capital. The irrepressible frontman died last week aged 65. The singer's horse-drawn carriage briefly stopped to allow fans to pay their respects as it made its way through Dublin on Friday (8 December). Songs by the band also playing on loop in the town of Nenagh, where a public mass will be held on Friday at 3.30pm ahead of a private cremation.