Tesla Model S Plaid breaks all the records in first independent test, but 0-60 mph has a caveat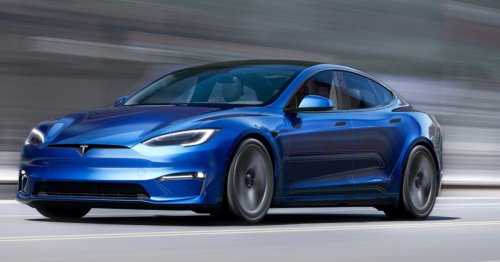 Tesla Model S Plaid has broken several production car records in its first independent tests with MotorTrend, but the insane 0-60 mph in less than 2 seconds needs an asterisk next to it. When Tesla unveiled...
Join the flipboard community
Discover, collect, and share stories for all your interests
More stories from Autos
Ford and Redwood Materials, a battery recycling and material supply company founded by Tesla cofounder JB Straubel, announced that they are partnering on battery supply and recycling. Until last week,...

What's the one kind of car that every enthusiast seems to pine for and lament its death? OK, other than the brown manual station wagon? Cheap sports cars and sporty coupes, especially rear-drive ones....

Porsche is about to turn its 718 lineup fully electric, diverging from the 911, which won't go EV in this decade or maybe ever. A few months ago, we speculated on Porsche's plans to turn the 718 into fully...