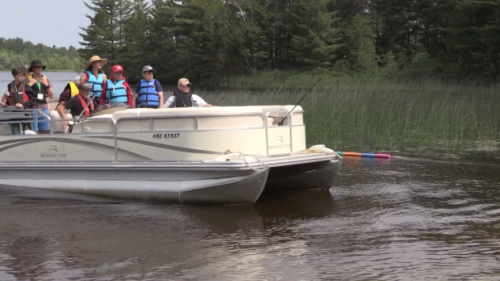 Strong demand already for summer camps in the north
NEWS -- Northern organizations that offer summer camps are preparing for the 2021 season. From masks to physical distancing officials want parents to …
Aidan Tate died by himself, but not alone. His family was upstairs, asleep. Earlier that night, they had enjoyed a meal together. Then the 19-year-old …

Would you ride a bike with no shorts on? On Saturday, July 8, the Vancouver World Naked Bike Ride will hit the streets, balls out, and you're invited …

This week, the nation viewed another chapter in the long, slow meltdown of David Johnston. This is a saga about character. Johnston's judgment in …
Join the flipboard community
Discover, collect, and share stories for all your interests
Sign up
More stories from Canada
Aidan Tate died by himself, but not alone. His family was upstairs, asleep. Earlier that night, they had enjoyed a meal together. Then the 19-year-old …

Would you ride a bike with no shorts on? On Saturday, July 8, the Vancouver World Naked Bike Ride will hit the streets, balls out, and you're invited …

This footage was filmed and produced 12 September 2022. Stockshots of wildfire in Hope, BC, Canada. Over the past several years, Canada has seen a major increase in the number and scale of wildfires. 2023 is shaping up to be a record setting year.