Senate Democrats announce $3.5 trillion budget agreement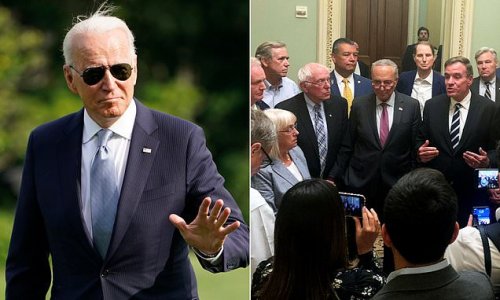 Senate Democrats announced Tuesday night that they have reached a budget agreement among themselves that envisions spending an enormous $3.5trillion …
Join the flipboard community
Discover, collect, and share stories for all your interests
Maryland Governor Larry Hogan says he doesn't think Donald Trump will run for president in 2024, that some House Republicans are "whitewashing" the …

INFRASTRUCTURE BILL WOULD DELAY TRUMP-ERA REBATE RULE — Senators negotiating the bipartisan infrastructure deal will lean on a Trump-era drug pricing provision to generate savings for the package — though...

This article originally appeared on AlterNet. House Minority Leader Kevin McCarthy seethed with outrage at Speaker Nancy Pelosi on Wednesday during a press conference, denouncing her decision to block...