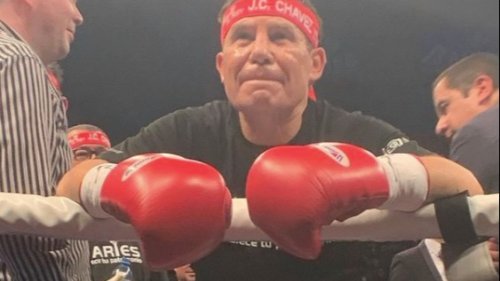 Mexican boxing icon Julio Cesar Chavez, 58, set for final fight against Hector Camacho Jr, 42, in special exhibition
MEXICAN boxing icon Julio Cesar Chavez is set for one final fight against Hector Camacho Jr in a special exhibition. Chavez is renowned as one of the …
This drink is going to be on repeat all summer.

Some things in life seem to always stand the test of time, like a good pair of worn-out Converse high tops or your grandma's Le Creuset Dutch oven. …

A compound found inside octopus ink has been created artificially in the lab and used to kill cancer cells. The development could eventually lead to …

Kroger has since issued a statement apologizing for the incident.
Join the flipboard community
Discover, collect, and share stories for all your interests
Sign up
It's the biggest breaking competition Canada has seen and one that gets Olympic hopefuls closer to their goal. The qualifiers for the upcoming summer Olympics in Paris are taking place this weekend in Montreal. They are the only ones in North America and as Gloria Henriquez reports, a stage to show off talent from around the world.

A compound found inside octopus ink has been created artificially in the lab and used to kill cancer cells. The development could eventually lead to …

Ah, the Caribbean: The sea and the many islands strewn throughout the sea often seem like the ideal getaway destinations. But when Caribbean …