iPhone 13 video 'reveals' Apple's new phone design four MONTHS before launch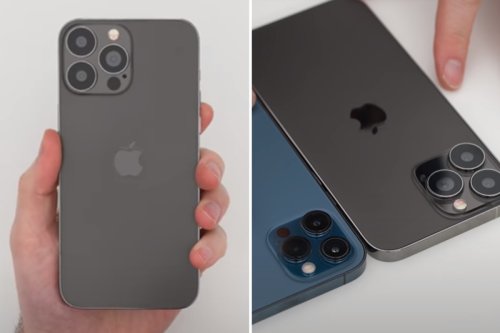 A DUMMY model of the rumoured iPhone 13 Pro Max has appeared in a YouTube video and it looks very realistic. YouTube channel Unbox Therapy got their …
More stories from iPhone
Forget a better camera or a faster processor. This is what everyone wants, and it seems that the iPhone 13 will deliver. What does everyone want from …

iOS 14 brought the ability to customize an iPhone's home screen. This article shows you how to use icons and custom widgets to make your home screen …

10 Things in Tech: Get the latest tech trends & innovations If there's one thing that Apple is good at, it's releasing new models of the iPhone. We've gotten a new iPhone every year for more than a decade,...
Join the flipboard community
Discover, collect, and share stories for all your interests
More stories from Mobile
Forget a better camera or a faster processor. This is what everyone wants, and it seems that the iPhone 13 will deliver. What does everyone want from …

10 Things in Tech: Get the latest tech trends & innovations If there's one thing that Apple is good at, it's releasing new models of the iPhone. We've gotten a new iPhone every year for more than a decade,...

If you are wondering how to clear your cache on an Android phone, we can help you get that done in just a few easy steps. Whether you are looking to …