Logan Paul & Floyd Mayweather anti-Bitcoin boxing match sees new coin rise 1900%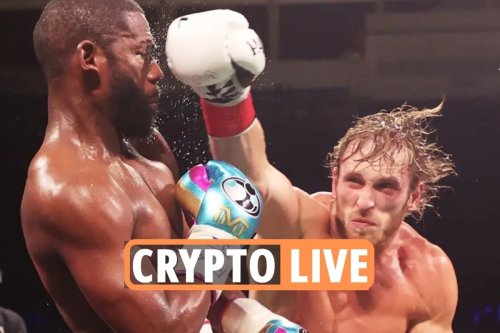 ETHEREUMMAX has risen sharply thanks in part to the endorsement of boxing legend Floyd Mayweather during his anticipated fight last night. An …
BEIJING (AP) — China's central bank on Friday declared all transactions involving Bitcoin and other virtual currencies illegal, stepping up a campaign to block use of unofficial digital money. Friday's...

NFTs are digital assets that act as secure documentation of ownership and can be a worthwhile investment for collectors. Learn how to create, buy, …

Updated 09/24/2021 08:00 AM EDT Presented by Rudy Giuliani has been banned from Fox News for almost three months. | Spencer Platt/Getty Images DRIVING THE DAY BREAKING OVERNIGHT: The Arizona Republic the...
Join the flipboard community
Discover, collect, and share stories for all your interests
Authorities in China have ordered a new crackdown on all cryptocurrency mining and trading on Friday, according to a statement posted on the People's …

Updated 09/24/2021 08:00 AM EDT Presented by Rudy Giuliani has been banned from Fox News for almost three months. | Spencer Platt/Getty Images DRIVING THE DAY BREAKING OVERNIGHT: The Arizona Republic the...

Crypto art is a relatively new market that revolves around digital artworks registered and traded on blockchains as non-fungible tokens (NFTs). Each …