Ever wondered why the sky is blue? Here's your answer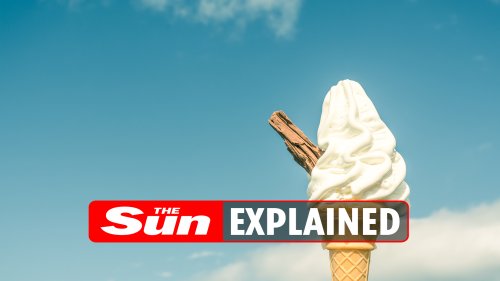 EVER looked up on a clear day and thought to yourself, "why is the sky blue?" Why not green or hot pink? The answer is simple(ish) science, but it may …
The cosmic web is a vast and mysterious structure that forms the universe, and we're learning how it shapes galaxies that host stars and planets. Our universe is connected by the cosmic web, a vast network of filaments that spans billions of light years and is made of gas and dark matter, a …

In brief: The Moon is a staple in the night sky, but have you ever stopped to consider how it came to be? Researchers have been asking this question …

The asteroid impact was only the beginning... of the end.
Join the flipboard community
Discover, collect, and share stories for all your interests
Sign up
More stories from Science
Are we moving closer to the day when diabetes is no longer monitored and managed with blood sugar tests, insulin injections and drug treatments?A GE …

I always say that what you post on the internet is forever. That's why it's crucial to protect your personal information. Think, for example, how bad it would be if a risqué photo you thought was safe on your computer ended up in the wrong hands. Of course, many records you'll find online aren't …

The cosmic web is a vast and mysterious structure that forms the universe, and we're learning how it shapes galaxies that host stars and planets. Our universe is connected by the cosmic web, a vast network of filaments that spans billions of light years and is made of gas and dark matter, a …