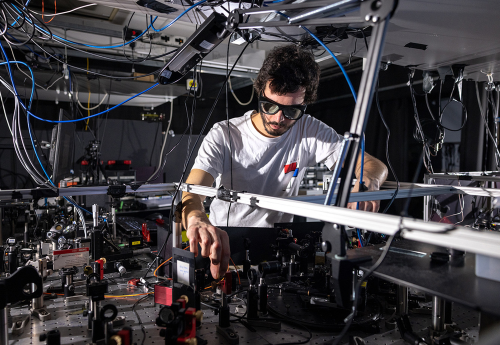 First-ever experiment proves light travels in both space and time
Imperial physicists have achieved a significant milestone in the world of quantum physics by recreating the famous double-slit experiment in time …
More stories from Space
The blazing rage of the sun Researchers from the National Oceanic and Atmospheric Administration (NOAA) say that a 'Cannibal' eruption from the Sun is headed towards Earth. The Coronal Mass Ejection (CME) is supposed to strike us around December 1st. The upcoming Cannibal CME comes from two previous …

For centuries, one of the greatest paleontological debates centered on the demise of the dinosaurs 66 million years ago. Was it a giant asteroid or …

A new tool could help you make important life decisions in the face of climate change. Did the increase in extreme weather events across the globe in …
Join the flipboard community
Discover, collect, and share stories for all your interests
Sign up
The blazing rage of the sun Researchers from the National Oceanic and Atmospheric Administration (NOAA) say that a 'Cannibal' eruption from the Sun is headed towards Earth. The Coronal Mass Ejection (CME) is supposed to strike us around December 1st. The upcoming Cannibal CME comes from two previous …

The shortlisted images for the Wildlife Photographer of the Year People's Choice Award 2023 have been chosen – and now it's time for you to cast your …

Prosecutors have cleared Asa Ellerup of any wrongdoing and have said she was out of town at the time of the murders.