Afghanistan: Getting Out, review: a smart and sensitive overview of a complicated conflict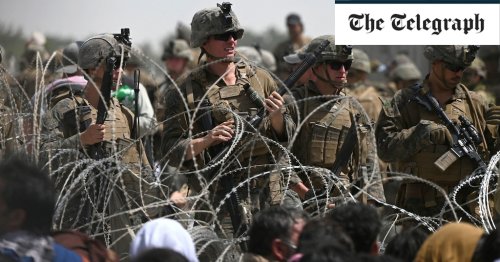 'Hey guys," said a chirpy young woman looking out at the World Trade Center. "No more airplanes. New York's a no fly zone." The camera zoomed in on the burning towers. When it cut back to her she emitted an ear-splitting scream to rival Fay Wray. No sound so encapsulates the psychic shock that …
Washington — The Treasury Department has turned over to the House Ways and Means Committee several years of former President Trump's tax returns …

Drew Tipton, a Trump appointee to a federal court in Texas, has spent just over two years on the bench. In those two years, he has repeatedly handed down decisions blocking the Biden administration's immigration policies that were rooted in highly dubious legal arguments. And because federal trial …

The sharp divergence in excess death rates that emerged in the post-vaccine period "is pretty striking… and the magnitudes are quite large."
Join the flipboard community
Discover, collect, and share stories for all your interests
Sign up