Chris Levine on photographing the Queen: 'When she left, I just lay on the floor'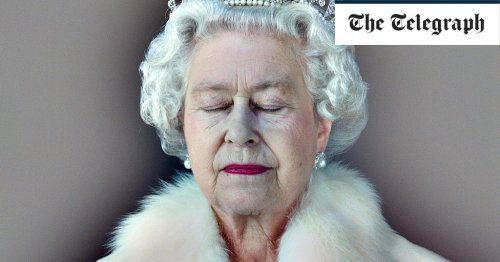 Chris Levine remembers standing with Boy George, John Galliano and a host of other celebs watching the dazzling laser show he'd put on for Kate Moss's 40th birthday party in 2014. He started chatting another...
Prince Harry and Meghan Markle are unlikely to stay with Prince Charles after he offered his home to them, the Queen's biographer has said. The Prince …

Prince Harry and Meghan Markle are said to have made an 'inappropriate' request to the Queen that she REJECTED.The Queen is said to have rejected …

The royal drama continues. Prince Charles, Prince Harry and Meghan Markle's relationship is still at odds despite the Prince of Wales' recent …
Join the flipboard community
Discover, collect, and share stories for all your interests
The Prince of Wales is believed to be 'saddened' that he hasn't met Lilibet. Prince Harry is seeking a judicial review after the UK Home Office denied his request to pay for police protection for his during...

Prince Harry and Meghan Markle live in a beautiful Californian mansion with their two children Archie and Lilibet. But they've had several homes …

The title has some very emotional ties As we all know, a lot of things will change when Prince Charles becomes King. But, he won't be the only member of the Royal Family who has to get their head around...