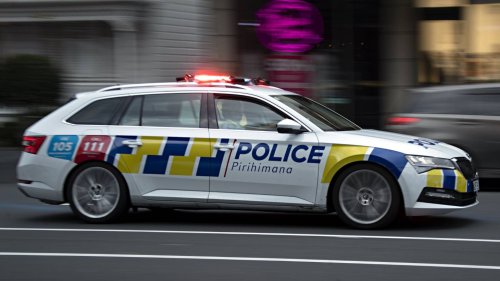 Liquor store in Auckland's Grey Lynn robbed in violent attack
A liquor store in central Auckland has been hit by a violent robbery. The offenders entered the Liquorland Boutique in Grey Lynn about 6pm on Friday, …
More stories from Oceania
Verstappen will start ahead of the Mercedes duo of George Russell and Lewis Hamilton after the one-hour qualifying session, which is split into three …

Former President Barack Obama is in Australia this week for his leadership speaking tour, but organizers for the event have apologized after a First …

The owners of a high-end Melbourne restaurant have shut down a woman's claims their business was making a "money-hungry grab" by charging her $1,020 …
Join the flipboard community
Discover, collect, and share stories for all your interests
Sign up
More stories from Policing
Segovia received 61 shipments over eight years, federal prosecutors allege. The head of a police union in the San Francisco Bay Area faces federal …

A missing 2-year-old boy — whose mother was found slain in the family's St. Petersburg, Florida, apartment earlier this week — was found dead Friday …

As an investigation into a deadly police shooting in Chandler continues, the suspect's family is demanding answers, as they say the man was suffering from a mental health issue, and needed help. FOX 10's Stephanie Bennett reports.