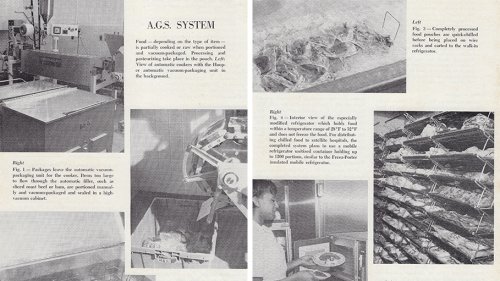 The Colonel In The Kitchen: A Surprising History Of Sous Vide
Long before sous vide became a culinary sensation celebrated by top chefs around the world a retired Army colonel started cooking meat and vegetables in sealed plastic pouches immersed in a water bath to liven up the flavor of hospital food. But you'd be hard pressed to find his name associated …
Carrot cake for breakfast? We say yes! These carrot cake overnight oats taste just like the classic dessert—complete with a frosting-like layer—but …

Prep: 30 mins Cook: 55 mins Cooling Time: 2 hrs Total: 3 hrs 25 mins Servings: 12 servings This whiskey cake is a super moist and tender vanilla cake …

Savor the delectable Indo-Chinese fusion with Veg Manchurian (aka vegetable Manchurian)! Perfect for when you're craving something deliciously unique!

Discover Veg Manchurian: Crispy veggie balls in a zesty sauce - a delightful fusion of flavors. Learn how to make it at home.
Join the flipboard community
Discover, collect, and share stories for all your interests
Sign up
Carrot cake for breakfast? We say yes! These carrot cake overnight oats taste just like the classic dessert—complete with a frosting-like layer—but …

The Greek Islands make for an exquisite vacation. With beautiful blue water, delicious food, and cultural richness, they're a wondrous place to …

Prep: 30 mins Cook: 55 mins Cooling Time: 2 hrs Total: 3 hrs 25 mins Servings: 12 servings This whiskey cake is a super moist and tender vanilla cake …