Alien invaders will 'crack this planet open like a nut' warns UFO expert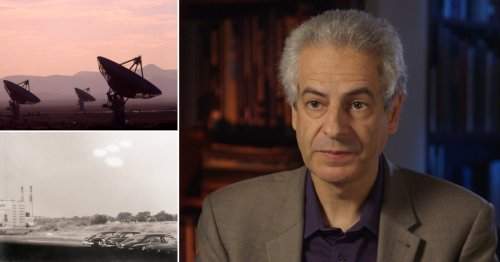 If alien visitors ever arrived to take over planet Earth, humans wouldn't stand a chance. In fact, they'd 'crack this planet open like a nut', …
More stories from Aliens
Even though we have not found any evidence of extraterrestrial life so far, that's not to say we shouldn't be prepared for the day when that could …

Ever considered the notion that everything around you was cooked up by aliens in a lab? Theoretical physicist and former chair of Harvard's astronomy department, Abraham 'Avi' Loeb, has proposed a wild...

The show explores the universe, from its brilliant birth to its eventual end. PBS's newest science series, NOVA Universe Revealed, premieres tonight, …
Join the flipboard community
Discover, collect, and share stories for all your interests
Even though we have not found any evidence of extraterrestrial life so far, that's not to say we shouldn't be prepared for the day when that could …

This case may be closed, but it lead to new ways to find alien life. On April 29, 2019, an Australian telescope detected a radio signal that appeared …

Ever considered the notion that everything around you was cooked up by aliens in a lab? Theoretical physicist and former chair of Harvard's astronomy department, Abraham 'Avi' Loeb, has proposed a wild...