Canada's COVID-19 vaccine targets could change in wake of Delta variant, Tam says - National | Globalnews.ca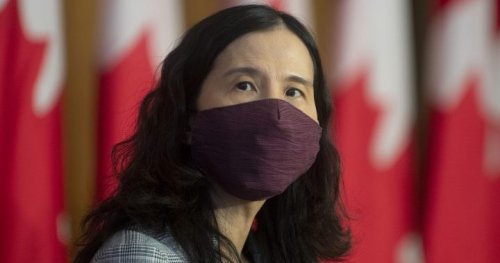 Canada is on the cusp of hitting its first national vaccination target, but chief public health officer Dr. Theresa Tam says the Delta variant of the …
Join the flipboard community
Discover, collect, and share stories for all your interests
A prominent anti-vax doctor from Ohio, who pushed the false claim that COVID-19 vaccines could make people magnetic, has had her medical license renewed, according to the Ohio Capital Journal. Dr. Sherri...

Kari Lake responded to hecklers at a rally for election integrity and protesting anti-vaccine mandates at the Capitol in Phoenix on Sept. 24, 2021.

Both hosts were fully vaccinated and it is unclear at this time whether Harris was exposed backstage. Two hosts of ABC's "The View" abruptly left the show's set on Friday after testing positive for Covid-19...