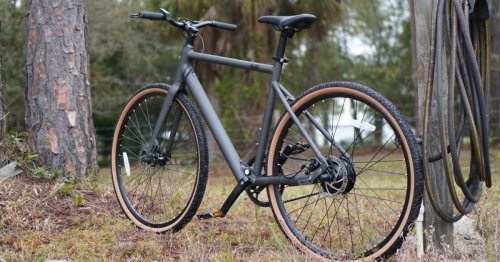 Here are the best electric bikes you can buy at every price level in December 2023
Here at Electrek, we have spent countless hours undertaking detailed hands-on testing of hundreds of electric bikes. Through those thousands of miles of riding, we've gotten to know these e-bikes inside and out, top to bottom and front to back. That dedication to real-world e-bike testing has helped …
Tesla is starting to roll out a new feature to warn drivers about speed cameras in cars. Is a Waze-like system finally coming? For years now, we have been wondering why Tesla hasn't implemented some kind of Waze-like system inside its vehicles. There are now millions of Tesla owners on the road. …

New regulations from the U.S. government may cause the price of electric vehicles to go up.
Join the flipboard community
Discover, collect, and share stories for all your interests
Sign up
More stories from E-Bikes
E-bikes are flying off the shelf, and for good reason. Not because they're cited as the solution for everything from reducing traffic congestion to …

Why Rémy Métailler says he may make the switch and predominantly ride pedal-assisted.