Tesla Model S Plaid breaks all the records in first independent test, but 0-60 mph has a caveat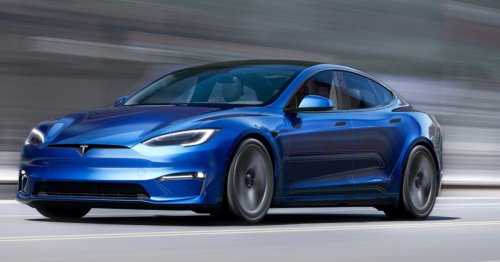 Tesla Model S Plaid has broken several production car records in its first independent tests with MotorTrend, but the insane 0-60 mph in less than 2 seconds needs an asterisk next to it. When Tesla unveiled...
More stories from Tesla
Assuming there was no prenup, Grimes might be poised to win the lottery in a way the rest of us can only imagine. The Vancouver-raised electro-pop …

It's something that has long been suspected. Now, we have evidence from a new study – once the Autopilot self-driving tech is enabled on Tesla cars, …

In case you haven't heard, Grimes and Elon Musk are now "semi-separated", three years after they revealed their relationship at the Met Gala. Making the announcement yesterday (September 24), the SpaceX...
Join the flipboard community
Discover, collect, and share stories for all your interests