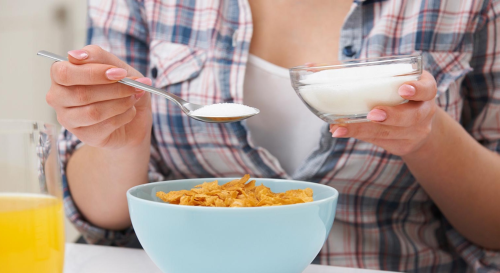 Groundbreaking study reveals the connection between sugar, obesity and your gut health
A study of mice found that dietary sugar alters the gut microbiome, setting off a chain of events that leads to metabolic disease, pre-diabetes, and …
Anyone who has achieved it knows that maintaining weight loss long-term is an uphill battle. The hormonal, metabolic and neural factors that regulate …

In a promising development for Alzheimer's disease research, scientists from Johns Hopkins Medicine have identified a sugar molecule that may play a …

Stop buying distilled water. Just make it yourself at home for free. Here's how.
Join the flipboard community
Discover, collect, and share stories for all your interests
Sign up
In recent years we've been finding out more and more about how our gut microbiome affects our overall physical and even mental health.There's been a growing body of evidence to support this, but now researchers from Wuhan University say they have identified the exact enzyme which could contribute to depression. Estradiol, or rather the lack of the hormone, has long been linked to depression. Imbalances in the hormone can be attributed to several specific medical conditions in women, and depression is often a symptom that becomes present.

Contrary to common beliefs, your urine is not germ-free. In fact, a new study shows that the urethra of healthy men is teeming with microbial life …

Eczema, the itchy inflammatory skin condition, has been on the rise since the 1970s. New research finds that pollution may be causing eczema "hot spots." Rates of the itchy, inflammatory skin condition have been on the rise since the 1970s. NIH researchers found specific chemicals prevalent in …