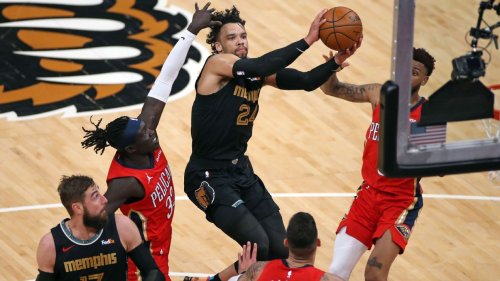 Grizzlies back to play-in, clinch spot in tourney
In last season's playoffs, the Memphis Grizzlies participated in the first play-in game but fell to the Portland Trail Blazers in a close contest. On …
In the world of sports we're always looking for the next big thing. Whose going to be the next MVP, whose going to get drafted No. 1 overall. It's …

A victory by the Memphis Tigers over the Missouri Tigers is our computer model prediction for these teams' upcoming game, on Saturday, September 23 …

Andre Iguodala explains how Brooks has made a name for himself in the NBA. Despite getting into ugly spats with LeBron James, Donovan Mitchell, Klay …
Join the flipboard community
Discover, collect, and share stories for all your interests
Sign up
More stories from Sports
Arsenal striker Gabriel Jesus was a real 'nuisance' for PSV Eindhoven defender Olivier Boscagli during Wednesday's Champions League clash. PSV …

'Novak Djokovic is superior to Roger Federer and Rafael Nadal in key area', claims renowned coach Ewan West • September 21, 2023 Patrick Mouratoglou has …

What time is the NFL game tonight? Here's the Thursday Night Football start time for Week 3's matchups between the Giants and 49ers.