Global Extent of Viking Exploration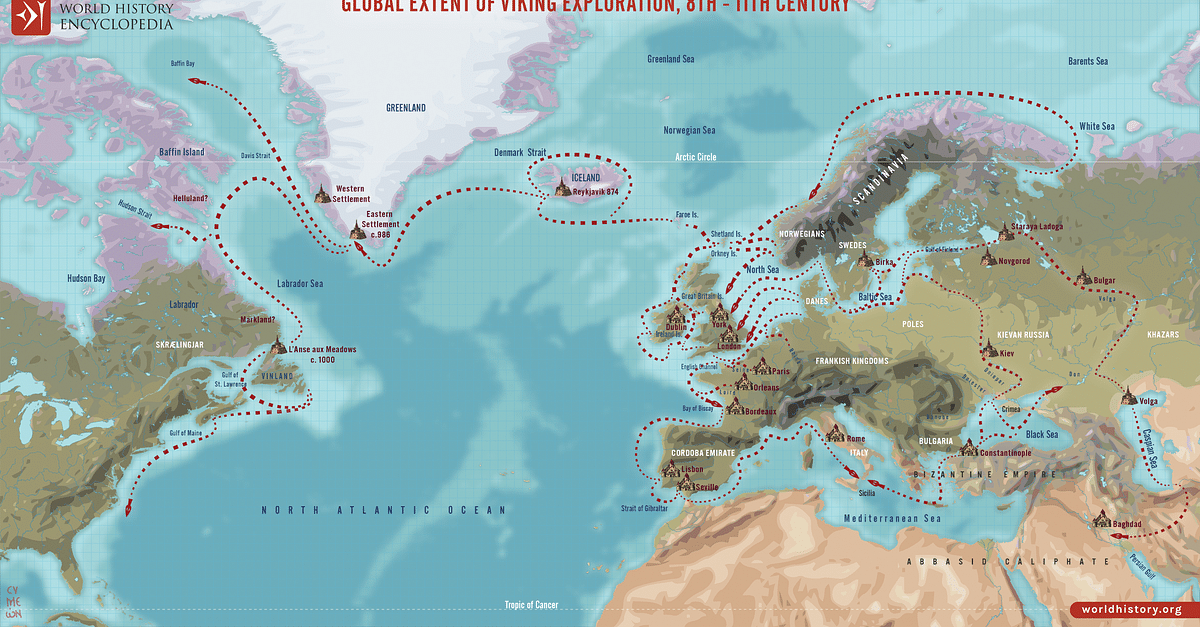 Cite This Work APA Style netchev, s. (2021, May 25). Global Extent of Viking Exploration. World History Encyclopedia. Retrieved from …
More stories from History
In 2018, a message in a bottle dating back to 1886 - 132 years ago - was found half-buried in the sand of a Western Australian beach. According to its …

Nestled in a glass case at the Smithsonian National Museum of Natural History is one of the world's most famous gemstones—the Hope Diamond. The size of a walnut, the rich blue stone could be mistaken a...

The Afghan armed group has emerged as a strong player as US forces pull out of Afghanistan after 20 years. The Taliban has won a string of battlefield victories in recent weeks as the United States-led...
Join the flipboard community
Discover, collect, and share stories for all your interests