EU humiliation plot: MEPs dig in heels and threaten 'tight' Brexit trade deal changes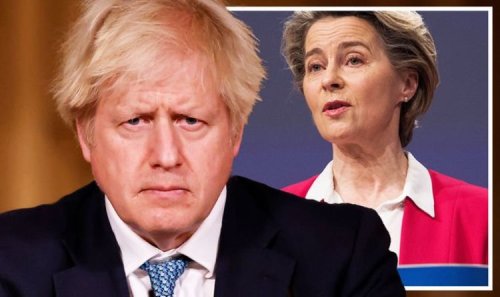 MEPs have refused to rule out making changes to the Brexit trade and security deal signed by Boris Johnson on Christmas Eve. Brexit deal can be ended …
The daily number of new infections recorded in the United Kingdom fell for seven days in a row before a slight uptick on Wednesday, when the country reported 27,734 cases. That's still almost half of the...

LONDON — Covid-19 cases in the U.K. fell for the seventh day in a row on Tuesday to 23,511 from 46,588 a week prior, but Prime Minister Boris Johnson …

Boris Johnson's announcements around his crime reduction strategy are worrying and predictable (Weird and gimmicky': police chiefs condemn Boris Johnson's crime plan, 27 July). As a councillor in Haringey...
Join the flipboard community
Discover, collect, and share stories for all your interests