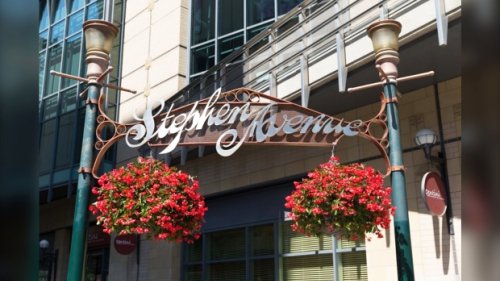 City of Calgary wins 2 national awards for innovative design projects
CALGARY -- Stephen Avenue might be struggling mightily in 2021, but the design imagining what it might become is an award winner. That was the word …
They were two troubling videos, police say. One showed a man driving a staggering 328 km/h on Highway 417. In the other, he'd slowed slightly to 294 …

Michael J. Fox is back in his hometown and it looks like he's been enjoying some sun. The Canadian-American actor shared a photo on his Instagram …

Open this photo in gallery: The chief executive of the Century Initiative says Canada "has reached the point of no return" when it comes to welcoming more immigrants, as its modelling shows Canada is on track to more than double its population to at least 100 million by the turn of the century. But …
Join the flipboard community
Discover, collect, and share stories for all your interests
Sign up
More stories from Alberta
Michael J. Fox is back in his hometown and it looks like he's been enjoying some sun. The Canadian-American actor shared a photo on his Instagram …

Hockey is supposed to be Canada's game. Yet the last two Canadian-based NHL teams in the Stanley Cup playoffs, the Toronto Maple Leafs and the …

Former Calgary mayor Naheed Nenshi endorsed NDP Leader Rachel Notley, even showing up at a campaign event with her. In the past, he has been careful not to publicly back and party. But, this time, he tells Global's Dawna Friesen about why he couldn't remain silent. Meanwhile, former prime minister Stephen Harper backed UCP's Danielle Smith.