Chinese man works out every day for years - you won't believe his age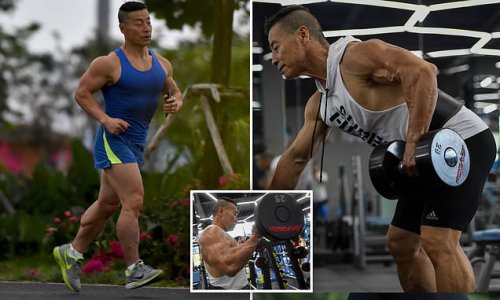 A Chinese man who has been bodybuilding for 40 years has revealed the secrets to his ageless physique. Yang Xinmin is 72 years old but looks better …
Join the flipboard community
Discover, collect, and share stories for all your interests
"I got 99 problems but a vax ain't one," Stephen Harmon said in a tweet last month. LOS ANGELES — A man who mocked Covid-19 vaccinations died this week at a Los Angeles-area hospital after contracting...

A driver was having a seizure in his car, which came to a stop in his neighbor's yard. The owners told the man who rushed to the driver's aid to "get off our lawn," officials said. As a driver convulsed...

Elijah Snow was found dead in a bathroom window at a hotel. Mexican authorities said no signs of violence have been found at the scene. A Texas firefighter was found dead in the bathroom window of a hotel...